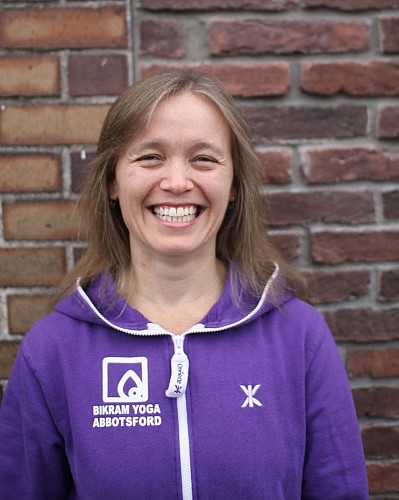 "Stacey is a gatekeeper to sound business practice: she is efficient, detail oriented, swift, and patient, keeping me on track from my yoga-ish funny ways!
Stacey is four feet tall, and scares me into good behavior and the funniest part is she's super sweet and cheerful! She's skilled!!!!! A two-second stink eye is totally effective (and she can do it by email, I know….. right?) and it's what I need as a business owner and yoga teacher to do my part to stay strong and keep building as a business."
Julie Cook
"We have been using Stacey's services since we opened our doors over two years ago. Since then she has had the immense pleasure of working with five creative partners who all speak at the same time and have no interest whatsoever in keeping receipts.
She has assisted us in setting up a proper bookkeeping system, making government remittances, and transitioning from a partnership to corporation. Her work results in a stress-free year end and she puts up with our endless streams of questions. (And yes there such a thing as a stupid question!!!).
Stacey is the only person I know who seems to actually enjoy the part of running a business that the rest of us dread. (Numbers and paperwork!)
If there was one piece of advice I could give another business — especially a new business, it would be to find yourself a Stacey and concentrate on what you do best.
Spend time with your customers, or making your product better, and accept the help. There is a reason that you are in business, doing what you do. If you wanted to be a bookkeeper, you would have gone to school for that.
Hiring The Write Stuff was one of the best business decisions we could have made!"
Elisa Robertson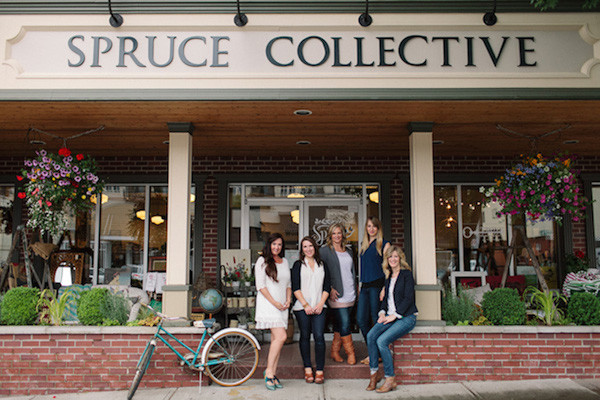 "Stacey has helped me so much in organizing my home salon bookkeeping! I had been handling my own paperwork for years, but I wasn't getting the personal hands on communication I needed from my tax accountant, which resulted in missing CRA deadlines and year-end meltdowns!
Let's face it, it can be overwhelming especially if you're trying to concentrate on your craft. Her spooky eye for detail, patience, and handholding have SAVED ME TIME AND MONEY!!! She keeps my books on track and helps me patiently and promptly whenever I have dumb questions.
I also love her 'tote system': the missing link to my organizational woes!"
Rhonda Arnold
"A few years ago, I became frustrated with my bookkeeper and started searching for a new one. I soon found Stacey Coriveau, The Write Stuff, and this time, asked to meet with her first before making a jump to her company.
I instantly found Stacey to be bright, cheerful and, most importantly appeared to want to do this kind of work.
I can't say enough good things about what Stacey does for our business. She is not only charming, she does her work very quickly and, in my opinion, doesn't charge enough for the excellent work she does.
In addition, I get financial reports that I never received before, which makes it so much easier to understand the numbers."
Doug Gosling
Source to Tap Water Management
"Dan and I think Stacey is just fantastic and a great fit for our company's accounting needs. She is flexible and compatible with our accountant in getting paperwork together to send for our year-end file. We have never experienced any stress in this area, as Stacey makes it easy for us to bridge the gap from our paperwork to the final year-end entries.
Thank-you Stacey, for being there for us, for the quarterly reconciliations, and the year-end process. If you weren't there for me in the process, I would be lost."
Carolyn Esau
"Stacey Corriveau, of The Write Stuff has been my bookkeeper since November 2000. She set up my new business, a physiotherapy clinic, on Simply Accounting at that time. She has done everything needed for my clinic, without any questions from me. She comes into my place of business, on her scheduled dates, and I can continue to work as always during all of her visits; as I feel more than assured that all is taken care of by Stacey. She completes all that is needed for my holding company, my corporation, and the operating business including all tax returns, GST remittances, and all that is required without involving me at all.
Stacey is such a reliable, trust-worthy, accurate, and proficient bookkeeper. There is no such bookkeeper to be found anywhere. I have been so fortunate to have her doing all of my bookkeeping for the past 14 years."
Robyn Wells
Glenn Mountain Orthopaedic & Sports Physiotherapy Rehabilitation Centre